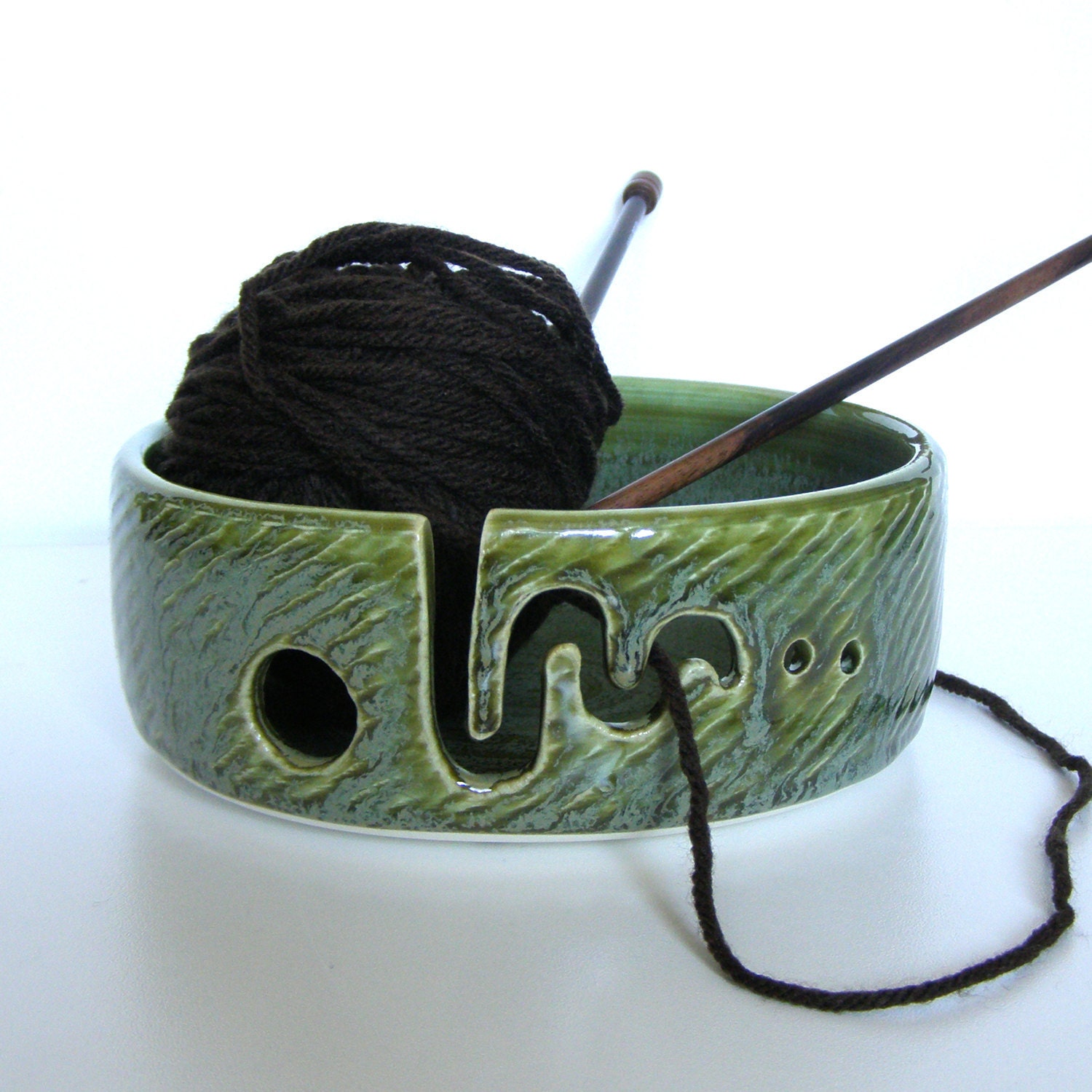 I've been playing with the design of my ceramic yarn bowls a bit lately, and I've finally made up my mind on some of the details. I started making them late last spring. Since then I've been making them a bit wider and taller. Not much in either case, but a bit. The main aspect I've played around with is the cut out pattern that the yarn feeds through, and the number, size, and placement of the holes. In the pic above of the green yarn bowl you can see the final pattern I decided on, which is ironically very close to the original few I made last year. Below is a pic with some of the other patterns I tried. My least favorite was the white yarn bowl. The cutout looked like a worm to me, definitely not what I was going for.
So what's happening with the bowls? Well, for the moment you can find them in
my Etsy shop
or at
The Potters Shop Gallery
. I've got a bunch in progress that will be out of the kilns shortly, some of which I will be bringing by
Cristina Hurley's shop
.
Diane Ivey
sells her yarn there, so Cristina and I were thinking my bowls would make a great addition to the items I already have down there. The rest of the bowls will be hopping around with me to
upcoming events
this spring. There may even be some fiber shows I sell at, that's still TBD but I'm excited! I'm hoping to get more yarn bowls out in shops. If there's one you love that would be great, don't be shy, let me know, I want to spread the local handmade love this year